Join the Italia 2000 Circolo
The Triumph Italia club
Our club is for owners and enthusiasts of the Triumph Italia. We have added a private, members only, section to the website. One of our main objectives is to offer parts, both new old stock (whenever possible) and top quality reproductions. We also hope to raise the awareness and appreciation of the car. We plan on accomplishing this by arranging special Italia gatherings, attendance at high-profile venues, and articles in the motoring press.
We would very much like to have you join us on this journey. As you may have already seen on the Facebook page and the website, we have just returned from a meet in LaMorra, Italy. We had a chance to savor the wonderful food, wine and winding roads. We visited the building that housed the original Vignale factory and had lunch with Alfredo Vignale's grand-niece, Giuliana. Giuliana, an automotive artist, had a display of her work at one of the great venues where we enjoyed a sumptuous lunch. You can see Giuliana's work here: www.vignalemotorart.com. More events are planned, with the next meet scheduled to take place in England in 2017.
How do I join?
It's $50 for a year's membership. This is used to help maintain and upgrade the website. Once we receive payment, we'll contact you about your access codes.
Please pay via the Paypal "Donate" link below.
What do I get out of it?
First notice on special events.
First access to rare parts.
Discounts on certain parts.
A place on the member's page.
Eventually, a shop with one of a kind accessories available only through the club.
And more, as soon as we think them up, or hear your suggestions.
Even if you don't plan on joining the Italia 2000 Circolo but enjoyed this site, please consider making a donation to cover the costs of maintenance and updates, thank you.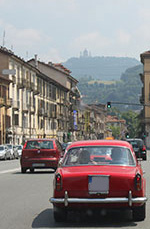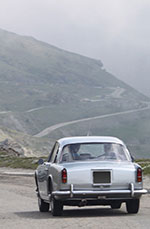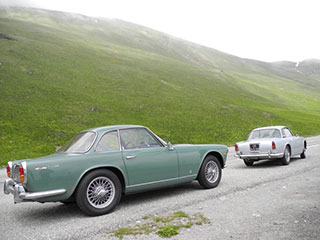 Photos from the 2015 Triumph Italia meet in LaMorra, Italy.
Lower photo thanks to Peter Johnston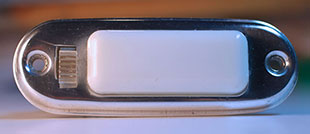 Shown above is a new old stock map light for the early Italias. A rare find that was made available to members. They sold out in a hurry!