We're the Long Island Chapter of the National Cartoonists Society. The Berndt Toast Gang started in 1966 when some L.I. cartoonists were working on an animation for Hanna Barbera. Named in honored of Walter Berndt, the creator of the long-running strip, "Smitty." We've been raising a "Berndt Toast" to past members at every lunch since.
The Berndt Toast Gang's 50th Anniversary exhibition is on display at the Society of Illustrators from January 5th through February 27th, 2016 in the MoCCA Gallery on the second floor. Many of the pieces have never before been displayed. Cartoonists from the Golden Age of comics through today are included. The show is dedicated to our late, great friend and colleague, Jeff Fisher.
Join us for the opening reception!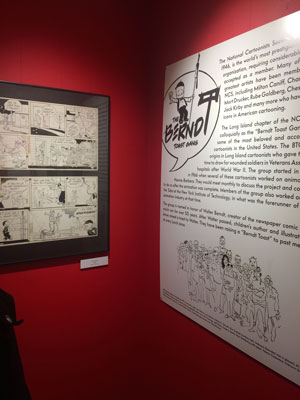 On Wednesday, January 20th, from 6-9 p.m. the Berndt Toast Gang will be at the Society of Illustrators for the opening reception of our 50th anniversary exhibition. It's $25 and includes a buffet and live music supplied by our own, incomparable, Roberta Fabiano! There will be a cash bar available.
Click here to reserve your space!
$25 per person (if you are using a credit card with Paypal, please include an additional $1.06 for each ticket to cover their fees).
Want to avoid Paypal's fees? Be sure that your payment through PayPal is from a bank account, not a credit card. Or, send me a check: P.O. Box 1423, Huntington, NY 11743. Please be sure to R.S.V.P. so I know to expect you.
Please R.S.V.P. by clicking here.
The Society of Illustrators
128 East 63rd Street,
New York, NY 10065
212-838-2560
www.societyillustrators.org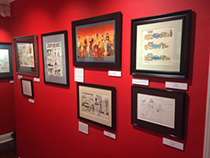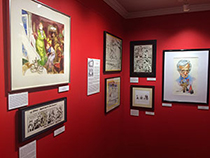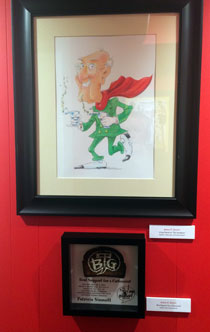 Listen to Roberta Fabiano: